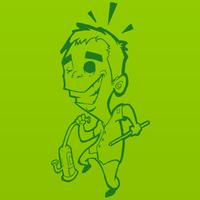 Dabbin Dad's CT MMP Strain Database
Free Get
Dabbin Dad's CT MMP Strain Database Description
View the Connecticut MMP official product names and their corresponding popular strain name. In Connecticut, the naming of medicinal marijuana strains can get confusing. Dabbin' Dad put together a database of the DCP approved strain name and matched it up to a strain name you may be more familiar with.

With this app, you will be able to access the latest list and use it wherever you have your phone.

The app will be kept up to date by downloading the latest info from Dabbin' Dad's website. So, you will always have the latest strain information.

Once you get an updated list, it will be available to you offline. So, you do not have to worry if you can not get internet access at your dispensary.

You can filter the list easily by typing text into the filter box or by selecting a producer. This will help you look up the common name of a strain you see in a Connecticut dispensary, and it will help you find a Connecticut strain if you know the common name.
Dabbin Dad's CT MMP Strain Database 1.0 Update