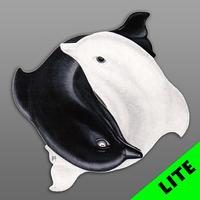 Daily Qi-Flow Circuit Lite
Free Get
Daily Qi-Flow Circuit Lite Description
According to the Acupuncture Meridian System, discovered by the first philosophers and practitioners of Traditional Chinese Medicine (TCM), the vital fluid named Qi builds and permeates all things in Nature, shaping minerals, plants and animals. Qi flows within the acupuncture meridian system and related organs with a 24-hour cycle and a 2-hour passage for each meridian/organ, with maximum and minimum peaks. Initially the author drew this diagram for his exclusive use and research, but seen that everyone who saw it asked him to get a copy, he began the procedure of the publication on the smartphone app market. Now it is considered one of the best conceived picture/diagram representing the 24-hour Qi-Flow in the 12 main meridians. Once started, the app rotates till stopping over the slice of the acupuncture meridian, in which the Qi is at its climax, according to the solar (not legal) time zone of the smartphone country location.
Daily Qi-Flow Circuit Lite 1.2.0 Update
The background of the rotating image has been totally redrawn with new colors and minor corrections in the text.
Minor bugs have been fixed.
The starting image is tap-closing.
Solar (not legal) time zone of the smartphone country location has been used.
More