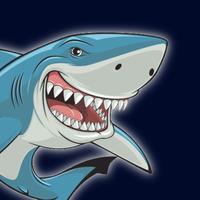 Data Shark AR
Free Get
Screenshots for iPhone
More Screenshots for iPad
Data Shark AR Description
WELCOME TO BIG OCEAN DATA -- AUGMENTED REALITY STYLE
Data Shark takes open-source big ocean databases and visualizes the data in Augmented Reality (AR), right on your screen!

Simply hold up your phone in AR mode to the ship or body of water (or anywhere) in front of you and view ship data and distance instantly, as well as multiple information sets for United States CO-OPS Meteorological/Weather Stations, as well as Port information!

MULTIPLE BIG OCEAN DATA SETS
- +23,000 Real-time Ship Trackers and Datasets
- 3670 Global Port Locations Dataset
- 366 Real-time United States CO-OPS Meteorological/Weather Station Datasets
- Browse air temperature, wind speed & direction, water height, water temperature, air pressure

MULTIPLE MAPS/MODES
- Browse in traditional flat map mode
- Browse in advanced Augmented Reality (AR) mode
- Browse in list mode

SEARCH BY Ship MMSI OR LAT/LONG
- Enter a ship's MMSI number and locate it anywhere in the world
- Enter any latitude/longitude and see ships/ports/water/meteorological data in that area, within up to a 200km radius

MORE DATA COMING!
The Data Shark app is a proving ground for viewing real-time, near real-time, or static Big Ocean database sets in Augmented Reality AR. We can turn any dataset that includes latitude and longitude points into an Augmented Reality (AR) experience. This represents incredibly interactive opportunities for previously flat and non-interactive Big Ocean data.

We can turn almost any data set that includes location info. (latitude/longitude) into an Augmented Reality interaction. Future possibilities include:
- Ocean acidification
- Jellyfish blooms
- Shark tracking
- General Fish movement patterns
- Tide/Wave patterns

THE FUTURE OF OCEAN DATA
We strongly believe that Augmented Reality views represent the next evolution of viewing and interacting with ocean data in real time. Right in front of you. Right on your device's screen.

The possibilities are truly incredible! We hope you enjoy our app!
Data Shark AR 1.2.5 Update
- Through our partnership with AISHub, we've reduced your wait time to get refreshed ship traffic data from 60 seconds to 30 seconds.
More