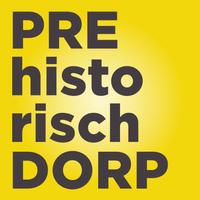 de Tijdkijker
Free Get
de Tijdkijker Description
Relive dutch historical events in preHistorisch Dorp in Eindhoven. Virtual and Augmented reality literally place you in the middle of historical ages.

Discover bygone ages from prehistoric to Iron Age, Middle Ages and Eighty Years' War. Meet Romans, Vikings, knights and musketeers in secular farms, crafts houses and a 17th century inn.

De Tijdkijker also offers the latest news about historical events in preHistorisch Dorp.

Practical
PreHistorisch Dorp is the open-air museum in Eindhoven. Take part in tours and historical workshops in weekends. Visit during holidays with special historical events for the whole family. Awarded with the Kidsproof-award 2016!

How does it work
Download the app and videos with your smartphone. Turn your bluetooth on. At the historical locations in preHistorisch Dorp you'll be able to start the historical experience! Tip: make sure your smartphones' battery is fully charged.
de Tijdkijker 1.4 Update
Along with the treasure hunt, which contains some new content, you can now also go on an audio tour. The tour takes you on a journey through time and tells you about the things you see around you, on 12 spots throughout the park. Both the treasure hunt and the audio tour are available in English as well as Dutch.
More