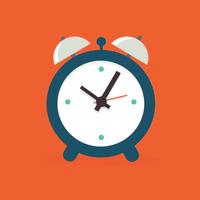 Deaf Alarm ~ Wake up!
Not Available
Removed
from the App Store
Deaf Alarm ~ Wake up! Description
Deaf Alarm ~ Wake up! was created by a deaf person and is designed to ensure everyone can get up when they're supposed to. Removing the risk of sleeping in and being late for meetings, it allows deaf individuals or heavy sleepers to be on time, every time.

Deaf Alarm, an LED / Vibration / Visual based alarm app for people who are deaf, hearing Impaired or just want a really cool alarm clock.

It is designed to utilize all the senses of your iPhone. It has a flashing screen, it vibrates, it uses the camera flash and is loud.

The App has an easy interface where you can select the camera flash, have it vibrate or use sound. You may select one or two or even use all the senses of your iPhone.

Not all senses may be appropriate for every scenario for an example during a work meeting you may not want the phone to rudely interrupt you by sound or vibration. A discreet flashing screen telling you that your child needs to be picked up from nursery may be more appropriate.

Descriptive Alarms /////
Uniquely give each alarm setting a description. A description could be 'Make your partner a cup of tea to get out of the doghouse'

Made By A Deaf Person /////
An app designed by a hearing-impaired person with deaf people in mind (or just plain heavy sleepers)


No longer do you have to put the phone under your pillow or in your pocket in order to (hopefully) be woken up. At night put the iPhone at the side of the bed and let it flash to wake you up (using the flashing screen and camera flash). Put the iPhone on the kitchen table whilst chopping carrots to remind you to take the roast out of the oven. Settle down, watch a movie and let the App tell you when its time to go to bed.


As a long life deaf person, I have been frustrated with the lack of innovation designed for deaf people in technology. One problem I have had is a suitable alarm clock or timer that appropriately notifies me. This App was born out of frustration and was initially just developed for my own personal use.

We Love Our Users. They Kinda Like Us Too…

"This app is a lifesaver! I have been using this app for waking me up in the morning and I have to to say that it has truly been a gift from above. "

"This is quite effective at waking me up! The fact that I often snooze it is my problem, not its. Highly recommended for anyone having trouble waking up."

"Exceeded my expectations. Outlasted any sonic boom clocks I've owned. Geez wish I had this alarm app earlier."

"We bought this for our teenage daughter who is the soundest sleeper we've ever seen. She would sleep right through any other alarm! Or, turn it off in her sleep and never even remember it going off! Not with this app; it wakes her COMPLETELY 100% of the time!!! Highly, highly recommended!"

"I have a deaf child who thinks this is awesome. It wakes him up with just the vibrations and the flashlight. The volume we keep turned way down so we don't really use that part."

"the alarm is plenty loud for me
the vibrating function works better than I thought it would
the flashing light is great
this alarm app is the best i've ever owned. I highly recommend this product."

NOTE - App must be running. Set the alarm and put the phone facedown (so the screen goes black), upright or in your pocket etc. Don't turn the ​phone off via the switch or home button as it is not possible to bypass the notification system when the iPhone is locked. This is the same for ALL Apps and other alarm clocks.
Deaf Alarm ~ Wake up! 1.0 Update