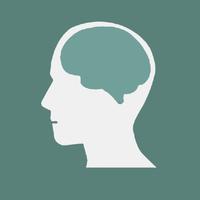 Dementia Caregiver Application v2
Not Available
Removed
from the App Store
Screenshots for iPhone
More Screenshots for iPad
Dementia Caregiver Application v2 Description
Dementia Caregivers Application is an innovative smartphone application that would support caregivers who are taking care of their loved ones with dementia.

In this application, you will find useful tools such as questionnaire to gauge your mental health well being as well as your current stress index as well as caregiving tips. You will have access to videos and podcast to teach you how best to care for your loved ones. There are surveys you could take on a daily basis to measure how well you are coping with caregiving.

In this version, you are also able to see your questionnaire scores.
In addition, you will be able to take a photo of your loved one's BPSD behaviour and save it on your device. You could also make use of the journaling function to log down all the days that your loved one has BPSD symptoms. This will help to identify common triggers.

This application is part of a research study. Participants who are enrolled into the study will be given a unique user name and password. No fees are charged for the usage of the app.

The conceptualisation of this application is done by (c) 2015 Melvyn WB Zhang & Roger CM Ho in conjunction with the University of Newcastle School of Nursing.

Disclaimer: The contents enclosed within this application are provided for general informational purposes only and are not a substitute for any professional medical advice. The user of this application should not use the information in the application for diagnosing or treating any medical or health condition, especially if he/she is contemplating suicide or harming oneself or others. We strongly advise that the user consult a qualified medical practitioner and /or healthcare professional at any restructured hospital or psychiatric hospitals if the user suspects that he/she has a medical or health condition or have underlying suicidal tendencies.

Whilst due care is taken with regards to the content of the application, the information contained within the application may contain technical, factual or other inaccuracies and typographical errors for which the developers shall not be responsible. In addition, the developers, shall not be responsible and liable for any of the inaccuracies or errors, nor for any loss, damage, injury or death arising from the same of from reliance placed on the application.

The contents enclosed within the application as well as the conceptualisation of the application remains the intellectual properties of the developers.
Dementia Caregiver Application v2 2.1.2 Update