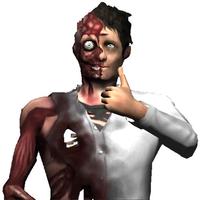 Demolitious
Not Available
Removed
from the App Store
Screenshots for iPhone
More Screenshots for iPad
Demolitious Description
Demolitious 4 is here! Now with super performance and better touch controls! ... And some swipe trails that don't do anything! Serious they don't do ANYTHING... so set your expectations to, "huh?"

Leader Board has been RESET!

LEGENDARY LEADERS:
-------------------------------------
Kilo 237600
Kiki 229100
Dangerous986 206650
Kiki 204200
Chaitu 189600
Cheavy 166600
Humer.Kiki8024 156400
BayouSef 156000
Turf 154700
--------------------------------------

Rapid Fire: Now you NO longer have to wait between shots; just swipe and fire another shot!!!

Team work: PROJECTILES ARE NOW EFFECTED BY EXPLOSIONS!! In some situations it may be helpful to combine shots. For example, shooting a yellow cannonball followed by an explosive one will essentially turn the yellow cannonball into a VERY powerful piece of shrapnel.

Try different combinations AND in different orders to create unique results!!

Recommended Hardware:
iPhone 4+
iPod Touch (4th Generation)+
iPad 2+

Instructions:

=) Choose the angle and force by using the slider bars

=) Choose the type of ammo at the top of the screen and press it to fire the cannon

=) Swipe to change camera views

=) Every 15,000 points you'll receive a random type of ammo
****************

No "cutesy" images; just a fun game that can be picked up with ease and hard to put down.

Have fun blasting through obstacles using a variety of ammunition types!

FAQ:
"Can I use cannonballs?"
=> Why, yes you can!

"How about zombies? Can I shoot zombies out of a cannon?"
=> Sure why not!

"What about a one-eyed, eye patch wearing, plastic dolphin that smokes a cigar? Can I shoot that out of a cannon?
=> Um... sure.

"Okay but can the dolphin's cigar explode?"
=> Of course it can!

"Do you have any achievements? I love 'em!"
=> I don't want your head to explode, but yea we got those too!!

"Can I compete with people around the world?"
=> You got it! Just get an internet connection and you can connect to the Leader Board allowing your score to compete not only globally but across users on different platforms!

"Hey do I have to wait between shots? I don't really have that kind of time."
=> Not at all Demolitious features Rapid fire mode (see above) you can shoot until you run out!!

"Hmm... can I make custom shots with Rapid fire mode?"
=> Absolutely!! With Team Work (see above) you can create your own effects using unique combinations & timings with any available projectile! Firing multiple projectiles WILL NOT cancel any shots you've already made!

Demolitious has:

* 35 levels
* 5 types of ammo
* Achievements
* Access to the leader board

Run into a bug? Please send me an email with the following info:

* What device do you have?

* Can you describe the steps you took for the bug to occur?