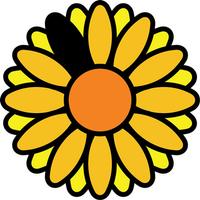 Den proti Rakovine
Free Get
Screenshots for iPhone
More Screenshots for iPad
Den proti Rakovine Description
Podpořte boj proti rakovině – zapojte se do Českého dne proti rakovině (www.cdpr.cz), nejstarší a největší sbírkové akce v ČR, kterou každoročně pořádá Liga proti rakovině Praha (www.lpr.cz). Můžete tak učinit prostřednictvím této oficiální mobilní aplikace, kterou vyvinula společnost Trigama International s.r.o. (www.trigama.eu) – IT partner Ligy proti rakovině Praha.
Aplikace je určena jak pro prodejce kytiček, tak pro širokou veřejnost.
Před sbírkou má především informativní charakter:
• odpočítává, kolik času zbývá do zahájení sbírky,
• poskytuje informace o letošním ročníku sbírky a Lize proti rakovině Praha,
• nabízí možnost odeslat e-kytičku prostřednictvím DMS,
• v reálném čase ukazuje částku, která byla již za e-kytičky vybrána a umožňuje tak například sledovat, jak váš příspěvek po zakoupení e-kytičky částku navýší.
V den sbírky navíc:
• umožňuje prodejcům sdílet svoji polohu v reálném čase – všichni tedy mohou vidět, kde se zrovna s kytičkami pohybují, (tato funkce pomůže zájemcům o koupi kytičky s nalezením nejbližšího prodejce a zároveň zefektivní rozmístění prodejců v dané lokalitě),
• sdílení polohy prodejců je zcela anonymní, po registraci se prodejce na mapě všem uživatelům ukáže jako znak kytičky bez další identifikace,
• mapa prodejců bude v den sbírky dostupná jak všem uživatelům mobilní aplikace, tak i na webových stránkách sbírky,
sdílet polohu bude možné pouze v den sbírky a je třeba mít na paměti, že tato funkce je kvůli přesnosti nastavena striktně na lokalizaci prostřednictvím GPS
zařízení, takže nebude fungovat pod zemí, uprostřed budovy atp.

Používání GPS ve chvíli kdy aplikace není popředí může dramaticky snížit výdrž baterie.

Continued use of GPS running in the background can dramatically decrease battery life.
Den proti Rakovine 1.3 Update
Přidána možnost pravidelně přispívat pomocí DMS.
More