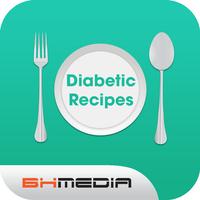 Diabetic Recipes - healthy cooking tips, ideas
$2.99
Diabetic Recipes - healthy cooking tips, ideas Description
Need diabetic recipes? Try our collection of diabetic-friendly recipes in Diabetic Recipe app. The app includes hundreds of low-fat, low-sugar recipes from appetizers to main dishes, side dishes, and desserts. Recipes provide you complete nutritional and diabetic exchange information, to make diabetic meal planning easy.

Features:
- Access a wide collection of recipes with details cooking instructions.
- Organize your meals for special events by adding menus and recipes to the schedule.
- Bookmark and manage your favorite foods.
- Share recipes with friends and family via Email or Facebook.
- Get and share some useful tips for making diabetic recipes.
- Do not require internet connection.
Diabetic Recipes - healthy cooking tips, ideas 2.5 Update