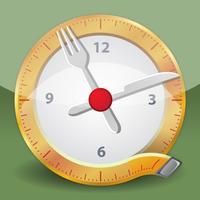 DietTime 2G - weight loss application
Free Get
DietTime 2G - weight loss application Description
Do you want to surprise family and friends with your shape? DietTime 2G, the second generation of well known application DietTIme, will help you to lose extra kilos and will turn aim into result. DietTime 2G - time for your action.
New convenient application for iOS mobile devices, which combines:

• SMART CALENDAR-ORGANISER - all activities in one window
• DIET CATALOGUE – the most popular and effective diets according to the number of days
• REMINDERS with individual settings for every activity
• SHOPPING LIST with control of product availability
• CHARTS showing weight changes in combination with Moon calendar and woman's cycle
• MOON PHASES comprehensible and explicit in your organiser
• WOMAN CALENDAR as a gift not only for women
• REPORTS AND REVIEWS

The way we have arranged and composed diet information allows for harmonious dieting that will fit into your life without any extra efforts. For our organism any diet is a stress, which we want to minimise. Complying with the proposed rules, you will feel more comfortable during implementation of your chosen diet.

PRODUCT AVAILABILITY
It is hard to start dieting from tomorrow, if your fridge does not contain the necessary set of food products, which you need to cook for tomorrow. DietTime 2G will make a list of necessary products and will remind you to check their availability.

COOKING
You will reduce the risk of abandoning the diet, if you will prepare meals in advance. DO NOT COOK HUNGRY. It is important! DietTime 2G allows you to set the time for cooking. Hunger – the enemy of any diet.

MOON PHASES AND WOMAN CALENDAR
In order to achieve a better result, it is important to choose the right time for dieting. Moon phase, woman's cycle and holidays can influence the result. DietTime 2G allows for easy and explicit combination of the time of your diet with any kinds of activity. Do not be distracted by calculations, go straight to the aim.

CALENDAR - ORGANIZER
Weight control and all daily information – just one click for any chosen day. Explicit, comprehensible, in one window – Moon phases, Woman calendar, chosen diet. You can browse each day's menu and coordinate your weekend plans with DietTime 2G right in the calendar.

DO NOT CHANGE YOUR LIFE RHYTHM
The diet will mildly modify your lifestyle. This programme offers a flexible system of reminders with simple individual setting. Default mode sets an optimal schedule for meals and reminders throughout the day. The diet should change you eating habits but not your life rhythm.

GRAPHICAL REPRESENTATION
Weight control chart is a powerful motivator for reaching your aim. Enjoy your lost kilos by comparing "before and after" indicators.

FREE VERSION
You can try all diets for free for the first three days. The offer contains sets of 5 diets with equal length but various culinary preferences. Buy all sets for a smart price. Limitations and advertisements are turned off after purchasing any of diet sets.

We hope that DietTime 2G will fit into your life and become a good friend in reaching your aim!
DietTime 2G - weight loss application 2.0 Update