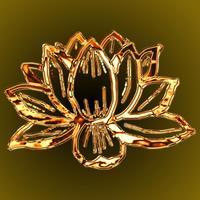 Digital Mala
Free Get
Digital Mala Description
Digital Mala is an Ads Free App and it helps you to count your chanting when it needs repeating for many times such as a traditional of 108 times for many mantra chantings. This app will be useful if you don't carry your Mala or Rosario with you.

It contains basic counting and vibration or sound feedback that you know it counted and you can concentrate on what you are doing or thinking. When it meets the set count. Another pattern(stronger) of vibration or sound will inform you that you finished the chanting.

Basic Version:
Basic version provides a set of BeadTexture and several App wallpapers which would fit users with many backgrounds. Users can also choose not to use Mala or wallpaper if you want.
User can also set their wanted count numbers to fit their needs.
User can one-click start the counter with their wanted numbers from the second time on.
User can choose to hide the wallpaper and beads and use the app like a basic counter.

If you like our work and would like to support us. You could buy our Additional Pack to support us.

Silver Package:
Silver Package unlocks more Bead Textures and Guru Bead Textures.
Silver Pack allows users to use their Album Photos as App wallpaper.
Digital Mala 1.15 Update
*Fixed the problem that sometimes the number doesn't match the actual count
*Fixed the counting reset problem after switching out in Non-Beads mode
*Fixed a resolution problem after switching out from the bead screen to the start screen.
More