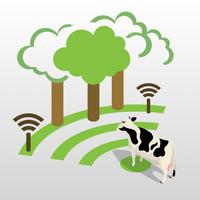 DigiWei
Free Get
DigiWei Description
DigiWei, a certified system which accurate and easily registers the grazingtime of cows at your farm.
DigiWei is very simple to install and in usage. Furthermore it has a great support when you require. The installation don't need any cutting in your floor, just put the antenna's at strategic location. Attach a tag, which is in a robust housing to the cow's neck and the system is ready for usages.
At the app could you see directly the list of cows and the actual status of the cow and his details. Furthermore you are able to view the daily reports. You can then take action when it shows that it is required.
You always know what data has been send to the milkfactory.
DigiWei is a cloudapplication. You don't need to be an IT expert anymore. You just use the application without any worries and IoT farm takes care about the flawless operation and data protection in accordance with legal standards.