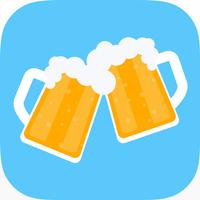 Dinning With The Boss
Not Available
Removed
from the App Store
Dinning With The Boss Description
Cho cuộc vui trọn vẹn!

Ứng dụng chia tiền thông minh, tích hợp cơ chế áp dụng riêng cho sếp hoặc chủ tiệc

App gồm 2 phần chính:
- Chia đều: dùng cho trường hợp bạn muốn chia theo "Kiểu Mỹ", nhanh chóng gọn gàng là ưu điểm của "Dinning with the boss".
- Với sếp: dùng trong trường hợp sếp, hoặc nhân vật chỉnh của bữa tiệc muốn trả phần nhiều hơn. Sau khi trả lời một số câu hỏi vui, tiền sẽ được chia một cách hợp lý nhất.

Tham gia trải nghiệm và chia sẽ với bạn bè nhé. Chúc các bạn có một buổi tiệc vui vẻ!