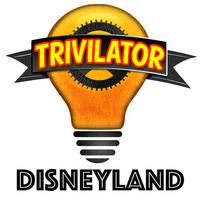 Disneyland Trivia TRIVILATOR Multi-Player Trivia Game by MouseWait
Free Get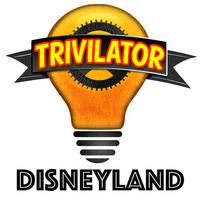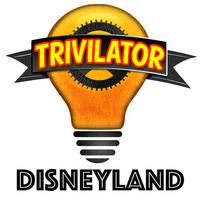 Disneyland Trivia TRIVILATOR Multi-Player Trivia Game by MouseWait
Disneyland Trivia TRIVILATOR Multi-Player Trivia Game by MouseWait Description
Disneyland Trivia and Disney Trivia like you've never seen it before. "It's a Mobile Social Trivia Machine." Play Disneyland Trivia games against your friends (2-10 at the same time) while you socialize through the built-in live chat. We just added One Player games in the Local tab, and you don't need an account to play!

Learn more about Disneyland and California Adventure--enhance your next visit to the Parks.

New questions are added weekly.

The TRIVILATOR will entertain and educate you with hours of multiplayer Disneyland Trivia. It will teach you more about the Disneyland Resort, enhance your visits, and give you a new perspective of the magical Park that Walt built.

It might even improve your social life!

* Multiplayer turn-by-turn trivia allows you to play unlimited games at your convenience.

* NEW Disney Trivia MOVIE PACK just added!

* Real-time chat let's you talk trash during the game to your friends.

* Real-time Leaderboard allows you to see averages, total point leaders, even averages per game pack.

* Play Local Games

* Random games: The TRIVILATOR will search and find new friends for you to play against.

* Play your Facebook Friends.

* Find people to play by username or from your existing contacts.

In the early nineteenth century, the "Gentleman Pirate" Jean Lafitte amassed a fortune in gold and other valuables. Later in life, he was forced to hide his treasure in the sandy shores of the Gulf Coast Islands.

We acquired one of Lafitte's treasures . A machine known as the TRIVILATOR, which had been modernized with technology from the late 50s.

After months of development in our top secret underground MouseWait Labs, we've remastered and modified this antique apparatus to work with mobile devices.

The TRIVILATOR is NOT affiliated with Disney in any way.
Disneyland Trivia TRIVILATOR Multi-Player Trivia Game by MouseWait 3.0 Update
Happy 2016! We updated the App for iOS 9, which was tough since the TRIVILATOR is an early nineteenth century device restored with tech from the 50s. We killed a lot of bugs (mostly Jean Lafitte's fault), fixed the countdown timer, push notifications, and more.
If you could please rate the TRIVILATOR five stars, we would greatly appreciate it, and it just might inoculate you against Lafitte's curse. Email support@mousewait.com and we'll help you in person with bugs or feature requests. Please don't report bugs or request features in the reviews--we cannot respond or track those requests.
Check out our entire suite of Disneyland Apps at http://MouseWait.com including our new LEGEND of the VOYAGEERS "Choose your own Adventure" game!
More
More Information
In-App Purchases:

Buy 100 Credits $4.99

Buy 250 Credits $9.99

Remove Ads $3.99

Buy 1500 Credits $34.99

More