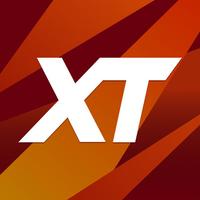 DJI XT Pro
Free Get
DJI XT Pro Description
Main Features:
1. View real-time image transmission from your DJI Zenmuse XT-equipped drone.
2. Monitor on-screen temperature estimates.
- With the advanced radiometric Zenmuse XT models, you can tap anywhere on your mobile device screen to get temperature estimates at specific locations.
3. Switch between color palettes to visualize thermal data according to your needs.
4. Fine-tune isotherm controls to quickly spot what's important for your mission.

Includes support for the use of your Zenmuse XT cameras on the Inspire 1, M100, M200, M210, M210 RTK and M600 Pro.
DJI XT Pro 2.5.1 Update
XT Pro 2.5.1 Feature List:
GDPR support: The following changes have been made to support Europe's new General Data Protection Regulation:
Mobile Device GPS Information: Users now need to opt into sending their GPS information. Note that compass and latitude/longitude views will still function even if mobile device GPS information toggle is left off and user accepts iOS location services.
DJI Device Hardware Information: Users now need to opt into sending their DJI device hardware information. Flight Records will no longer update and restriction zones can not be unlocked if user does not opt in.
Approximate Location: Users now need to opt into sending their approximate location (defined as 5-10 km radius). App will not function without approximate location.
Known Issues:
Inspire 1 remaining flight time reads zero.
Bug Fixes:
N/A
More