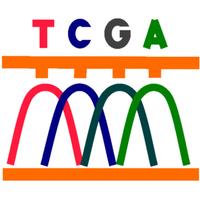 DNAApp
Free Get
Screenshots for iPhone
More Screenshots for iPad
DNAApp Description
For more info, and full citation, please use:
"DNAApp: a mobile application for sequencing data analysis," Phi-Vu Nguyen; Chandra Shekhar Verma; Samuel Ken-En Gan, Bioinformatics 2014;
doi: 10.1093/bioinformatics/btu525

This is an iOS app that allows for the opening and analysis of DNA sequencing files - ab1. It includes handy tools such as "Reverse Complement", "Jump to", "Copy and Paste sequences", fast and end scrolling, "Chromatogram adjustments", and "Searching for segments" functions.

When used in combination with other zip apps, and also web-tools like Blast, this app allows you to analyze, and also determine the quality of your sequencing files.

This app works with cloud storage access like Dropbox to your sequencing files.

This is now compatible with the new update for iOS 7.1.

Demo video can be found at: https://www.youtube.com/watch?v=mXeo9hXdZgM

Sample ab1 file can be downloaded at: https://www.dropbox.com/s/tx1fjut191f3q29/Good_sample.ab1
DNAApp 1.1 Update
In this version of DNAApp, the following features are added:
- "Translation" feature in all 6 frames now available (included Reverse Complement).
- "Export to FASTA" feature for main and reverse complement, and all 6 protein frames.
- Vertical and horizontal scaling of chromatogram by pinching gestures (scaling bars moved to the menu).
- Quality score for each peak.
- "Search", "jump-to", "copy sequence" functions added to protein translation.
Demo video can be found at: https://www.youtube.com/watch?v=mXeo9hXdZgM
More