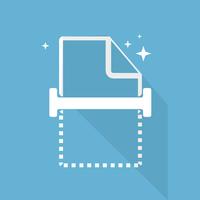 DocScanner - Image to text
Free Get
DocScanner - Image to text Description
This is a FREE camera to PDF scanner & converter application that is suitable for everyone, such as
students, businessmen, journalists, etc.

Scan picture to PDF with incredible speed !! Invoices, contracts, books or anything are easily scanned
with the photo to word document converter application.
1 Touch to scan photo to text or select a photo from your camera roll. Easily preview, rearrange, crop,
rotate, and edit.

Support multiple languages in photo to PDF file converter & scanner app.

This application will support the identification of more than 20 different languages in scan PDF to word
converter app.

This camera scanner image scanner application will help users scan image convert to text and store
important documents on the phone through high-quality PDF.

Image to text convert or JPG to PDF, JPEG to PDF

Capture a sharp image or choose a photo in the gallery for picture to text converter & scanner. After a
few seconds of picture to PDF converter, this picture scanner apps for free successfully scan photo to
text and PDF to you.