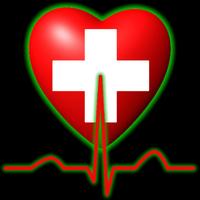 Doctor ECG guide & calculator
$4.99
Screenshots for iPhone
More Screenshots for iPad
Doctor ECG guide & calculator Description
Doctor ECG is the first app of its kind to combine Augmented Reality technology with your smartphone to allow you to scan any ECG chart and work out all its measurements in a matter of seconds.

-------------------------------

Doctor ECG features:
● Automated ECG Scanning
● Calculates
- P Wave
- Q Wave
- R Wave
- S Wave
- T Wave
- QRS Complex
- PR Interval
- PR Segment
- ST Segment
- ST Interval
- QT Interval
- Ventricle Activation
● Save & Retrieve Unlimited PQRST Waveforms with full calculations
● Share calculated ECG with other doctors seamlessly
● Customize ECG settings to support any type of ECG
● Full manual mode to support "Hard to Read" ECG's

-------------------------------

Doctor ECG has been created for educational purposes only.

The results given by this application are not a substitute for a professional opinion and as such, we take no responsibility or liability for any course or treatment that you decide to take, or not take, based on this applications results.

All data is self contained within the Doctor ECG Application and as such we have no access to any of the data that you have stored inside this application.
Doctor ECG guide & calculator 1.3 Update
Optimised for iOS 12
More