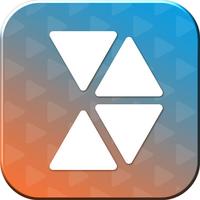 DoersNet
Not Available
Removed
from the App Store
DoersNet Description
DOERSNET is people who interact in a single global network, through a single node, seeking information about what's happening in the city or in other territories. They communicate while they live/work around or visit the area. They think global, and act local.

They can be consumers and professionals who buy or sell, or are interested in products, services, events. People chatting or searching for friends, job, promoting their work, taking actions or being part in them.

They can also be citizens who want their cities to be smarter. Or municipal authorities willing to use state-of-the-art technology to listen to their territories' people, and serve them smarter.

There not any restrictions. Everyone can join DOERSNET to gain from any purchase within. Transaction are made not only in physical currencies but also in Doit.

On top of those, each individual/organization in DOERSNET is the sole owner of his/her/its personal data.

Because in DOERSNET the people and their actions are always in the center.