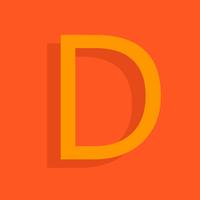 Doggo - the smart dog park
Not Available
Removed
from the App Store
Doggo - the smart dog park Description
Looking for a dog park?
Want to see which dogs are at the park?
Need a vet?
Join a pupper - playdate?
Doggo is the answer to all those questions - and more!
And best of all, it's FREE!

Summary
The scope of the app is to help dog owners find dog parks and get in touch with other dog owners who frequent the same dog parks.

Once a user logs in, he/she is prompted to create a new dog, which will become his/hers faithful companion in the app.



Feature #1: Park Check-In
User will be automatically "checked" into a park when they walk into it, and checked out of a park when they leave it.

Doggo uses this information to update the "Parks" page to show which users are in which park, and to show details about the user's dog.

This feature is contingent to the user's decision of allowing geolocation/geofences.


Feature #2: Playdates
A user may want to go to a park, but the park of his/her choice is empty at the moment.

The user has the possibility to create a broadcast request to other Doggo owners in the area advertising that he/she is going to a park with his/her faithful companion.

Other user can see this request in the connections page (and optionally be alerted by a push notification). They can then RSVP this request to either accept or decline the invitation.


Feature #3: K-911
Located and connect to the closest veterinarian or animal clinic at the push of a button. That simple. Because you don't want to watch an ad while your furry friend is in pain.
Doggo - the smart dog park 1.23 Update
Added "Tell your friends" button - share the love!
Also chased away some bugs.
More