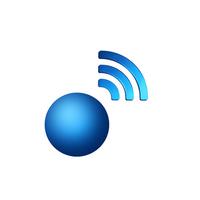 DOLAZONE - Find Deals, Events, Places, RSS & Social
Free Get
DOLAZONE - Find Deals, Events, Places, RSS & Social Description
DOLAZONE delivers best in town deals you can't resist. Our broad category on all our features brings you the best stuff to buy, see, eat, schedule and do, right near you or where your friend or loved one is, in most of the cities around south Africa and soon around the world.

Download the DOLAZONE app to start saving and being aware of everything around you from Deals, Events Listing, Places guide, news feeds, Specials on merchants, Cellular catalogues, don't miss friends posts Facebook & breaking news on twitter.

Discover Deals and Events from right next door to across the country. Whether you're shopping for the latest Curved Tv, fashion trends, craving a new reastaurants in town, or spending time on work trips, that travelling you've been daydreaming about, a daily replenishment of deals delivers all the discounts you like.

Every deal & event listed have clear expiries and you can put them on reminder to be reminded as long as the dates chosen falls within the listings duration, you can call, navigate or visit the deal/event/place website for immediate bookings, info or purchases, so you're never more than a few taps away from getting that 55" Curved Tv you've been looking for, tickets to the night's hottest event, or a chance to eat cheaper at your dream restaurant.

With the DOLAZONE iOS app, you can:

• View, Filter & Search deals, events & places around you or by typing a city or surburb of your choice.
• Read all the latest news from most liked News Feeds locally and few selected from well known Tech Blogs.
• Avoid traumatic paper cuts by never clipping another favourite Special or hunt for that weekly specials catalogue from your most reputable brands
• Don't wanna spent time on your Twitter or Facebook chats, conveniently read through your twitter & Facebook timelines within DOLAZONE app.
And there's more:

Ever been to a mall to buy a small thing and only realise later that the Curved Tv you wanted the most was on offer for 50% off and you missed it, with DolaZone near location notifications, never again..

New in town or Going for a Holiday , manage your daily trips with DolaZone Scheduler on Places

Concerned of safety while on holiday , DOLAZONE knows most unsafe places, we will alert you

With DOLAZONE app, you're able to share deals/events/places/artices and catalogues with friends and family.

Like DLAZONE app share it with friends and family.

A note on Battery -

Unlike other products, DOLAZONE uses the best location technology that allows applications to run with geofences in the background, without impacting the battery life of your mobile device.
DOLAZONE - Find Deals, Events, Places, RSS & Social 2.1.2 Update
Bugs are fascinating and are not so cool, so we've squeezed them out on this version. If you spot them, let us know. Enjoy DOLAZONE. Also enjoy a simplified UI on places and News categories.
More