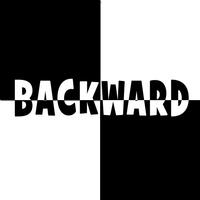 Don't Step On The White Tile Backwards!
Not Available
Removed
from the App Store
Don't Step On The White Tile Backwards! Description
Hundreds of downloads and happy players on Game Center! One of the best 'Don't Step On It Apps' - Please try it for yourself and then decide!

Think you can do it BACKWARDS?

Do you have the power of the ninja to not step on the white tiles IN REVERSE? Be among the first Ninjas to take on Blue Tile's Six Different Awesome Finger Racing Challenges!

Tapping tiles is more fun IN COLOR! We have Blue Tiles, Green Tiles, Yellow Tiles, Red Tiles, and yes, even White Tiles!!!

It's tricky business being a Ninja especially when you have to jump on only Blue Tiles! Do you have the ninja power to stay on just the Blue Tiles? You better, if not, you better get to work on your ninja tapping skills!!

Lead your Ninja across Blue Tiles through 6 different finger-tapping challenging courses ALL BACKWARDS...
* Marathon Mode - How far can you go?
* Feel The Rainbow - More colors, more challenge!!!
* Follow The Yellow Brick Road Mode - Yeah, we know that rhymes and it makes this mode even more fun when you pick up Yellow Bricks along the way for extra points!
* Texas Two-Step Mode - Double The Fun!!!
* 30-Second Dash - How far can you go in just 30 seconds?
* 50-Step Sprint - Are you the fastest Ninja?

ALL IN REVERSE!!!!!

Challenge your friends and Compete on Game Center!

Continue as much as you want with Ninja Continue Tokens!

Awesome for hand-eye coordination and concentration!

You have to have this crazy addictive game!!

Download Blue Tile now while it's FREE and BE THE TOP NINJA OF ALL SIX CHALLENGES!
Don't Step On The White Tile Backwards! 1.0 Update