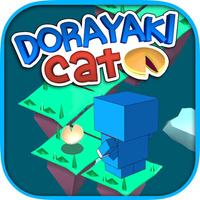 Dorayaki Cat – 3D labyrinth zigzag game for kids
Free Get
Dorayaki Cat – 3D labyrinth zigzag game for kids Description
"Hey Kids! Help our futuristic blue robot cat on one of his Dorayaki adventure! Dorayaki Cat – 3D labyrinth zigzag game for kids is a fun skill zig zag maze game in which you have to tap on the screen to change the direction of our 3D blue cat right times to survive. Stay on the path and do as many zigzags as you can! Try not to fall off the edges! Do not forget that our blue cat runs faster and faster!
How far can you go? Keep on running to stay on the 3D path! Collect all Dorayaki, boost your score and run fast! Go as far as you can! Zig Zag is a twisty game that will test your reaction speed and reflexes abilities. Make each turn quickly to ensure you don't fall off the edge!
If you like our app, please rate and comment to help us improve!
You can download a version without ads."