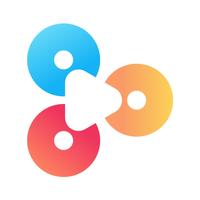 DreamKatcher
Free Get
DreamKatcher Description
Hello people! Here's an opportunity to make your movie investment dreams come true! DreamKatcher's "Co-produce" feature is the answer to all your qualms and queries on movie production. DreamKatcher is a brand new platform that aims to support, encourage and help the budding investors who are longing for that perfect start. Film producer Mr. T.R. Shamsudheen who has been associated with Mollywood blockbusters "1983" and "Queen" has come up with DreamKatcher out of the unrelenting love he has for cinema. Through this platform, the aim is to bring those unpolished diamonds to the limelight and give them a free ground to experiment with the projects of their own desire.Co-produce is a feature which is solely designed for those who want to try a hand in movie investment. So, what are the benefits that you get from this feature and how much money will you be putting in to see the project on-screen? Well, through co-produce you can start investing with a small amount, but we assure you, the returns will be profitable and pleasant. DreamKatcher's Co-produce is probably the only feature that lets you browse through an array of movie projects. You can pick the project of your choice and voila! You are all set to co-produce your favourite movie.
You won't be imposed to invest in any movie which doesn't suit you well. You can evaluate the money you have and then decide whether or not to co-produce the movie. We value your money and we believe in your skills. You can let us know your area of interests and the genres you like. Here, in DreamKatcher, you can meet and communicate with many akin people with whom you would find it easier to work and collaborate. As you might have already understood that DreamKatcher is a credible source and hence, its feature Co-produce too is reliable enough to assure you that, you won't have to worry about your money, time and focus. A producer of a movie, just like the actors and director, is an important element. We at DreamKatcher know this and respect the hard work and effort that you put in while investing in a movie. Therefore, you can just cease feeling doubtful about the money you spend. You can learn, practice and mould yourself into an impeccable producer by joining hands with us. We bet, you will never regret and understand all the nuances and facets of movie production. 
Co-produce feature is designed to give you the real experience of film production but without giving you the tensions by making you invest alone and huge amounts. Here, you are free to make your own criterion and choose the movie projects accordingly. All you have to do is, fill in the blanks as answers to the questions asked. It is to understand more about you, as you must be aware, just like film actors, film producers too differ in many ways. Consequently, it is quite important for us to know your likes and dislikes, so that we can work better with a clearer picture in the mind regarding the project and money. At DreamKatcher's Co-produce, you will get to see many authentic and novel movie ideas that are all set to be produced. So don't you want to be the proud producer of such movies? If yes, then you don't have to think more. We assure you that you will get maximum returns for the hard-earned money you have invested. 
We would be extremely happy and privileged if you choose us to start off your luck in the cine field. DreamKatcher and Co-produce is ready and confident about helping you in any possible way. You can keep aside all the queries you have and even if you have, please feel free to call our team. We will be happy to assist you. Mr. T.R.Shamsudheen and his team has been working in this project day and night and wishes to see upcoming talents in the field of film production. You can always reach out to us via the contact details given. DreamKatcher and Co-produce intend to contribute to the Malayalam film industry with some good investors and we hope you will be the one among them. So, let's dream bigger, together!
DreamKatcher 1.1 Update
App Updated with bug fixes.
More