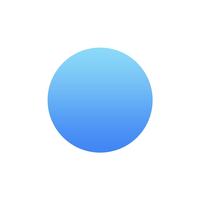 Drip for Hue
Not Available
Removed
from the App Store
Drip for Hue Description
Relaxation and Inspiration: transform your bathroom into a wellness spa with natural sounds and set the mood through animated light-shows on your Philips hue lamps that dip your bathroom into ever changing colors.


• MOODS

Drip comes with a lot of hand-picked moods like "Candle light bath", "Liquid lava dreams" and "Phoenix rising".

Special color combinations that fade into each other from minutes up to hours; designed to relax, energise or just explore the beauty of colors.

From personal moods to seasonal colors: Drip comes with a special mood of the day - for every day in the year.


• ATMOSPHERE

Chose between 9 different nature audio-loops to support your relaxation:

Storm, Rain, Beach, Waves, River, Birds, Forest, Crickets, Fireplace.


• INTEGRATION

Drifting away in your tub?

Drip can alarm you by activating a HomeKit scene when you start or finish your bathroom experience.

This way you can for example dim the lights in the beginning and set a normal white color to your bathroom, turn off your heater and trigger your favorite "Good morning" scene in the kitchen when your timer is up.


• HARDWARE

To use the app make sure you have at least 1 colored Philips hue lamp and the Philips hue bridge 2.0.

Drip also supports the Philips hue motion sensors and can disable selected ones so you can take your time under the shower or in your tub.



Support independent software development for a more colorful world.
Drip for Hue 2.0.2 Update
• Improved color gradients
• iPhone XR support
More