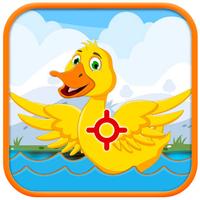 Duck Shooting Championship - Shoot Down the Moving Goose and Water Fowls in Fun 2D Shooting Game
Free Get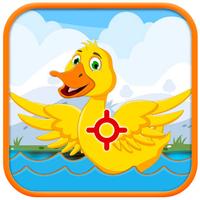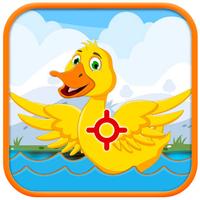 Duck Shooting Championship - Shoot Down the Moving Goose and Water Fowls in Fun 2D Shooting Game
Free
Screenshots for iPhone
More Screenshots for iPad
Duck Shooting Championship - Shoot Down the Moving Goose and Water Fowls in Fun 2D Shooting Game Description
Enjoy the Goose and Water Fowls Shooting in 2D Fun & Exciting Duck Shooting Championship

Loved shooting the targets from distance in the fun fair to get reward? Miss that shooting? Then the wait is over, we have brought the same exciting fun shooting game for you. AIM and SHOOT the swimming ducks in the addicting Duck Shooting Championship 2D game, to become the Ducking Shooting champion by scoring highest among other duck shooters.

The Duck Shooting Championship provides the Fun and Addicting Duck Shooting Experience to the players of the game. Shoot the moving Ducks appearing in the pond before they swim away or dive in the water. Simply tap on the Ducks to shoot them to earn the scores in the Duck Shooting Championship, make the highest scores and set the record for others. Shoot continuously without any delay to score the maximum points and don't forget to reload the gun. In Duck Shooting Championship game, the game-play level is increased on score increase by shooting the ducks. On each level increase, player is rewarded with the extra bonus time for shooting and with extra bullet capacity reward to shoot down the ducks more efficiently.

Dominate the Duck Shooting Championship game leaderboard, and show your shooting skills to all the players all over the world by scoring the highest points in the exciting, enjoyable and addictive game, with beautiful game graphics and sounds. AIM and SHOOT the ducks before the time ran out and ultimately lose the championship. Ready your shooting gear, set the aim and start shooting the ducks to become the ultimate Duck Shooting Champion in the Duck Shooting Championship 2D game.

Loved shooting the ducks in the Duck Shooting Championship 2D game? Help us spread the word. Provide us with your valuable feedback about our game.
Duck Shooting Championship - Shoot Down the Moving Goose and Water Fowls in Fun 2D Shooting Game 1.0 Update
This update is signed with Apple's latest signing certificate. No new features are included.
More