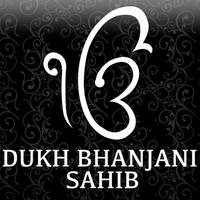 Dukh Bhanjani Sahib in Punjabi Hindi English Free
Free Get
Dukh Bhanjani Sahib in Punjabi Hindi English Free Description
• Dukh Bhanjani Sahib now in Gurmukhi, Hindi, English and also Translation in English.

• Each line is highlighted as the paath is recited.

• Mp3 Playback of Paath in the background when you don't want to read the paath.

• Increase / Decrease the Font.

• Alarm Reminder for Paath.

• Bookmark the page.

--------

Some Reviews of our earlier version


***** Sep 4, 2013 by AmritAbroyal

Great App - It's a great app. I love setting the reminder and it reminds me to play gurbani.


***** Aug 20, 2013 by Aman Gagan

Waheguru - It's really amazing, gud work. Thnk u soo much for this app. Wana gave 100 stars.


***** Jun 26, 2013 by Pounj00x

Amazing. Waheguru - This is an amazingly peaceful app. Even though I'm half Sikh, this makes me proud to be part of this amazing religion. Waheguru



----------


Dukh Bhanjani is a collection of hymns written by the 5th Sikh Guru. It is an antidote for eradicating suffering through the power of prayer. Dukh Bhanjani echoes everywhere that trust overcomes doubt and that eventually submission to the Lord heals all pain and suffering and restores peace tand wellness of the home of our own heart.

The app is audible and has been translated to English, and Hindi along with Gurubani.