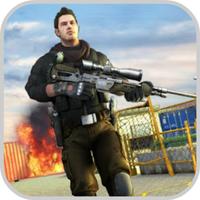 Duty Of Sniper:Modern FPS Hero
Free Get
Duty Of Sniper:Modern FPS Hero Description
Duty Of Sniper: Modern FPS Hero is a 3D FPS interesting shooting game . Gorgeous realistic battle scenes , mighty weapons and thrilling combat experience will make your blood surging and excited. The weapons warehouse has a large well-equipped sniper and assault rifles and the game battle scenes can be selected according to the player's own preferences , whether you're located in the gang -ridden streets or crowd interwoven night crossroads Game Features:
- Over 100 sniper missions to complete
- Ultra REALISTIC 3D graphics
- Many unique maps and weapons
- SIMPLE and INTUITIVE controls.