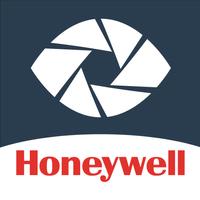 DVM
Free Get
DVM Description
Honeywell DVM Mobile improves the mobility of Security Operations staff by providing surveillance footage directly on their iOS devices over the local Wi-Fi network. It improves awareness and allows faster and more accurate response to security incidents.
Live video feeds from multiple cameras are only a tap away allowing operators to track suspects, monitor situations and take immediate action. All without needing to be in the Control Room.

Key Features:
• Intuitive interface: easy to learn and use
• Easy navigation via camera tree with cameras sorted by Location or Group
• Multi-camera views
• Supports Operator security
• Supports HTTPS for secure connectivity
• Pan, Tilt , Zoom and select camera presets
• Video snapshot of the currently displayed video (saved to device)
• Supports the bandwidth-friendly H.264 format
• Wi-Fi communication to video streaming server
• Adapts video quality based on available bandwidth (optional)


IMPORTANT: This version of the Honeywell DVM Mobile app is only supported with Honeywell DVM R600.1 SP1 and the Honeywell DVM Mobile Server 2.0.
DVM 2.1 Update
- The release provides performance improvements,usability improvements & bug fixes
More