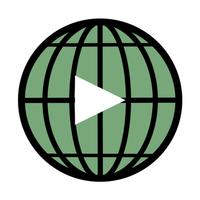 Earthstory
Free Get
Earthstory Description
Use Earthstory to record your experiences and to store them at the (GPS) location where they occurred. Why post to a timeline? The information is lost after a short while, and is of no use to anyone very long. Make your experiences useful forever!

- You are a source and a reporter. Discuss and critique the world around you.

- Let visitors to a location know what to expect.

- Document the weather, road conditions, store service, restaurant items you ave tried, directions to an interesting site, people actions, policing, loose animals, heroics, a marriage proposal, a party, a beautiful and scenic location, etc. The possibilities are endless!

- Post the story at the location where it occurred, composing it from video, images, and text.

- Visitors will find your stories at the locations where you posted the stories.

- Provide recollections for yourself,

- Advise future visitors,

- Review any restaurant or bar or street corner vender,

- Review any store, amusement, or even a sidewalk entertainer,

- Review anything at the spot that it occurs, automatically advising others that visit the location,

- Meet people of common interests when they message you from your special spots via links in your posted experience,

- Gain new insights and advise from others that have posted an experience at a location that you are visiting. Perhaps you want to know more details about the local service that they critiqued? Just ask them!

- Want to return to the location of an experience? Earthstory navigates you back to the exact spot,

- Your experiences remain at the location forever (unless you delete them),

- Record your child's first steps, first slam-dunk, or music recital

- Use search methods, including dates, keywords, and topic categories, to find relevant and fun information posted by others, or to rediscover the locations of your past experiences,

- Re-experience your past experiences, years later, at the location where they occurred,

- Document the changes in our planet! Document the changes in your life.

- Record an area over time. Others that visit the location can see your documentary of the area.

- Provide notes to others about special sites or warnings about nearby dangers.

- Contribute vital perspective to your tomorrows, and the tomorrows of others!

Use Earthstory to record your yesterdays -- today!

Your "today" is your tomorrow's history! Go forth and document!
Earthstory 12.4.9 Update
Composer map tracks heading.
More