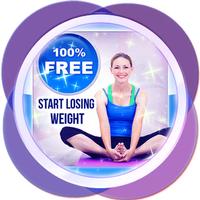 Easy Loss Belly Fat Exercises Tutorials
Free Get
Easy Loss Belly Fat Exercises Tutorials Description
Are you looking for How To quick Easy Ways to Lose Belly Fat in a Week?. Are you finding it difficult to get into the jeans that you used to wear in your college a few years ago? Do you feel that you are losing your self confidence due to the bulged stomach area? If belly fat is your concern, then you are just not the only woman in the world with this problem. This is a FREE application recommended if you are one of those people who are looking for exercises at home to lose weight quickly. This best belly fat exercises tutorials is one of the most appreciated weight loss exercices at the moment. This guide help step by step to reduce your belly fat in faster way.

Are you finding it difficult to fit into your little black number? Is belly fat giving you sleepless nights? If your answer is yes, then you need to make some lifestyle changes to solve it. Abdominal fat can take serious proportions if not curbed at the right time. No doubt, belly fat looks aesthetically displeasing, but what is more important is its affect on long term health. The best way to get a slim waistline is exercising. The focus of this app is on the reasons why fat accumulates in the belly and some very simple exercise you can practice daily to lose the extra pounds from your abdomen. We hope essential helping to reduce your Belly fat in faster way with our belly fat exercises App.

Remove belly fat easily with these simple and effective fat burning workouts from your home. Belly fat is metabolically active and easier to lose. However, if proper nutrition is not observed and the resort is made to low calorie diets, weight loss may not happen within the desired time frame. If you are trying to get proper flat abs , you have to burn the fat from the whole body, not just the stomach. If you burn calories more than you take in, you lose weight. If you take in more calories than you can burn, the body gains fat.

Avoid common mistakes and craft abs of steel by following these 10 simple steps to lose belly fat. Thousands of crunches won't give you a flat stomach, but making some dietary changes and switching up your exercising approach can and will. so we made this belly fat burning workout app to remove the belly from your home itself. We have added 10 effective and simple home workouts , literally you can do it from anywhere such as (Vertical Leg Crunch, Side to Side crunch, Knee Cross Strike , Sit Ups with Twist , Plank , Circle Crunch, Medicinal Ball, Ball Pass , Twist Crunch , Elbow-to-knee crunch ) With step by step video tutorials. Feel free to download.

HERE'S WHY YOU NEED IT
======================
Belly Fat Exercises is the best app you'll need to lose that stomach fat and tone that belly. One of the best ways to get a slim waistline is to exercise. This app focuses on providing you with simple exercises that you can do at home every day to help in pumping out the excess fat that has built up round your abdomen area.
Easy Loss Belly Fat Exercises Tutorials 1.10 Update