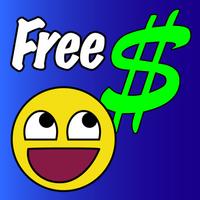 Easy Money Planner Free
Free Get
Screenshots for iPhone
More Screenshots for iPad
Easy Money Planner Free Description
Get answers to common financial-based questions WITHOUT having to know how to use a financial calculator! With the Easy Money Planner you can answer a few simple questions worded in plain language (rather than Financial-ese) and find out just how much you'll save with that refi, how much you'll have at retirement, how long it'll take you to save up for that big purchase and more.

A total of 12 different Easy Money Planners are currently available and more will be released over time (9 were originally released and we've recently added 3 more)! With the Easy Money Planner you can:

- NEW: Determine how much you need to save to build a retirement annuity
- NEW: Calculate your Return on any Investment
- NEW: Determine the discount on a note or payment stream
- Figure out standard Loan payments
- Find out how expensive a house/car/boat you can afford
- Plan how long it will take to save up for that big vacation
- Determine how much money refinancing your loan will really save you
- Project how much your 401(k) will be worth when you retire
- Calculate how long it will take you to pay off your credit card (or other) debt
- Figure out how much your savings will be worth in the future
- Figure out Interest Only Loan payments
- Determine Loan-To-Value on investment properties

7 more Easy Money Planners are available to be unlocked via In-App Purchase!

- Adjust for Past USA Inflation
- Adjust for Future Inflation
- What does that credit card purchase REALLY cost after interest?
- Canadian Mortgages
- Balloon Payments
- Saving for retirement with increasingly larger amounts
- Value of assets which produce increasingly larger amounts of income

Easy Money Planner Free is ad-supported, if you prefer to plan your finances without ads check out the original Easy Money Planner!
Easy Money Planner Free 2.0.2 Update
Fixed missing Easy Mode.
More