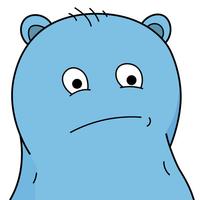 Eat Your Words - Word Puzzles
Free Get
Eat Your Words - Word Puzzles Description
CALLING ALL WORD GAME LOVERS!

Those of us who enjoy Sunday mornings with a hot tea and the crossword section know that there is nothing quite like a great word game. The combination of racking our brains because we "know this one" and the sweet satisfaction of finally solving the puzzle warms us to the core. We word game lovers are a special group of word-aholics and Eat You Words is here to give you your fix!

Five little aliens have recently been stranded on our planet, the earth's top scientists have discovered the only substance that nourishes these cute critters… Correct Answers! Use your brain to turn our raw, inedible questions into tasty delicious answers! In each level you'll use 9 letters scrambled in different combinations to solve 8 word association puzzles. Watch your critters grow bigger and help them return home!

Eat Your Words is like a word search inside a crossword puzzle with a dash of hangman. The answers are jumbled in a grid and it's your job to find them!


What the players say:

SO addicting! - 5 Stars

This game is so much fun! It's just challenging enough that it isn't too hard to play or that you get bored. Loving the little monster too! SO cute and so satisfying to have to feed it! A fun little feature :)

Great game. Love it. - 5 Stars

This game is fun and challenging. It's a good brain game. It makes you think. I look forward to playing it when ever I can. Lots of levels to play too.


Features:

• Over 200 levels

• 1800+ puzzles

• Challenging and addictive

• Not your average crossword puzzle

• Real clues to solve

• Stuck on a puzzle? Use hints!

• Boost your brainpower


Eat Your Words has arrived!

We're here to support the word game lovers. Please reach out to us with feedback at contact@freezegun.com.
Eat Your Words - Word Puzzles 1.3.2 Update
- Various bug fixes and performance improvements
Thanks to all the word lovers who have downloaded Eat Your Words during our launch. We are actively looking for ways to improve the game so if you have any feedback at all please reach out to us at contact@freezegun.com!
More