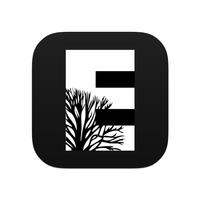 Eden Salon
Not Available
Removed
from the App Store
Eden Salon Description
Thanks for visiting our new app experience.

We have 2 locations to serve you:

Eden Salon inside The Potter's House Mall located at 5310 Lenox Ave, Jacksonville, Fl 32205 and Dr. Jackson's Hair Repair Center located at 4978 Soutel Dr., Jacksonville, Fl 32208.

Call us today at 904-563-3247 or email us at info@edensalononline.com today!!!

Mission Statement

Eden Salon is dedicated to providing a lasting impression as our team of Professional and talented individuals provide exceptional service and technical excellence. We strive to provide the very best level of professionalism to each client.

VISION:
"Without a vision, the people perish"
Eden Salon will be known as the catalyst for growth The Vision of Eden Salon is to provide employment opportunities for Licensed professionals in the Hair care, and Personal care Industry, and create a pleasant environment for each individual client.

GOAL:
The Goal of Eden Salon is to create an ambience of excellence. Our team of professionals are committed to servicing the needs of each individual client.

AIM:
To establish a School of Cosmetology that will educate and empower individuals to eventually become Independent Business owners.