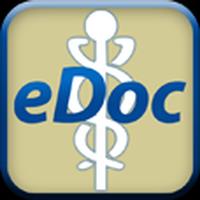 eDocAmerica
Free Get
eDocAmerica Description
eDocAmerica gives employees and their families unlimited Internet, telephonic, and smart phone app access to board certified physicians, psychologists, pharmacists, dentists, dietitians, and fitness trainers. With eDocAmerica users receive the personal, confidential support they need to effectively execute critical health decisions and save time, money, and unnecessary office visits.

eDocAmerica users can access this app to send in questions to any of the medical team members. eDocAmerica users will also be able to access their medical team answers and respond back and forth with the medical team as needed. The app incorporates the ability for users to utilize the camera capabilities of their phone to conveniently provide the medical team pictures related to their questions.

The app also provides users access to various other eDocAmerica tools including the Weekly Health Tip, eDoc Voice, Nurse Line, Customer Service, and more. It is completely free for our users and provides them a new, convenient access point to get the answers they need from professionals who know.
eDocAmerica 1.7 Update
Upgraded to 64 bit and fixed minor bugs
More