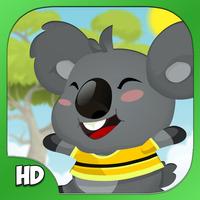 Educando a Eddie HD (Español)
Free Get
Educando a Eddie HD (Español) Description
This is the Spanish version of our popular app 'Educating Eddie'. To find the English version, search the App Store for 'Educating Eddie'.

**********************************
¡Viaja con Eddie por Australia para encontrar a sus amigos y derrotar al Cocodrilo Dundee!

Diseñado a partir del Grade 1 Common Core Standards y el Australian National Curriculum. Educando a Eddie es un juego divertido que ayuda a los niños (4 años en adelante) a practicar sus habilidades aritméticas. (Para mayor información utilizado a lo largo del juego, da clic en el botón de Curriculum, en la Esquina de Padres, dentro del juego.)

Incluye:
- Hasta 1,000 preguntas de aritmética que tu hijo puede resolver
- 4 niveles diferentes de dificultas
- Espacio para que 4 niños diferentes jueguen en el mismo aparato
- Lindas animaciones y sonidos originales a lo largo del juego
- Tu hijo puede personalizar la ropa de Eddie y desbloquear a 12 de sus amigos con forme avanza en el juego
- ¡Horas de diversión educativa!

¡Descarga ahora y dale a tu hijo una ventaja en su educación!
Educando a Eddie HD (Español) 1.4 Update
-Fixed a bug that caused startup crashes after a failed in-app purchase.
-Question and answer update
More