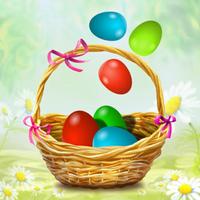 Egg Catcher Fun
$0.99
Egg Catcher Fun Description
Want to hone your mental and finger reflexes? Play this FUN game now. Egg Catcher is easy to play, but you need lots of concentration and fast fingers to make it through the game. Challenging and highly addictive, this game will keep you entertained for hours catching all the eggs. Once you start moving your fingers to catch the eggs, you will find it difficult not to think about Egg Catcher all the time.

How To Play:
The main objective of this game is to catch as many falling eggs as you can before the time runs out. The hen will be constantly laying off eggs.

Are you fast enough to play this game? How many eggs can you collect?
INSTALL Egg Catcher NOW!!!