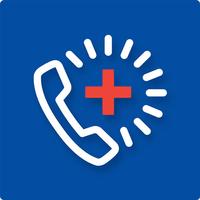 E-mergency
Free Get
E-mergency Description
Vietnam - a country where motorbikes reign supreme, accidents happen everyday. Save someone's life today by downloading the E-mergency app. It doesn't matter if you don't know the emergency 115 number because at the simple touch of your screen, you can contact the nearest hospital.
This new free app not only allows you to do so, but it also features lifesaving first aid instruction to save valuable time before the ambulance arrives on the scene.
Together we can save lives and make Vietnam roads safer.

Việt Nam - một quốc gia với lượng xe máy lưu thông dày đặc, tai nạn giao thông có thể xảy ra hằng ngày. Hãy cứu lấy tính mạng của ai đó ngay hôm nay bằng cách tải ứng dụng E-mergency. Đừng lo lắng nếu bạn không biết số điện thoại cấp cứu 115, bởi chỉ cần một nút chạm, bạn đã có thể kết nối với bệnh viện gần nhất.
Ứng dụng miễn phí này không chỉ giúp bạn liên hệ bệnh viện, mà còn cung cấp các hướng dẫn sơ cứu trong lúc chờ đợi xe cứu thương.
Hãy chung tay cứu người và giúp cho nền giao thông Việt Nam an toàn hơn.
E-mergency 1.0.1 Update
Apply support Text To Speech, optimize UI
More
More Information
Language:

English

Vietnamese

More