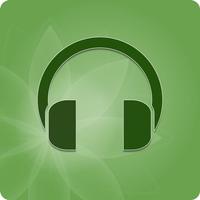 Emotion Equalizer
Free Get
Emotion Equalizer Description
Would you love to have the confidence that no matter what storms life brings, you can handle them with grace and ease?
Would you love to spring out of bed in the morning without feeling like a lead weight is dragging you down?

The Emotion Equalizer will help you find greater peace in your daily life. It is an easy-to-use app that helps you balance painful emotions and discover a life of more joy and ease.
It is based on the latest research which shows that accepting your full range of emotions is the key to well-being.
Using this app will deepen your ability to become aware of, process, allow and naturally balance your emotional state. 

Here are a few of the things you will discover:
• The Importance of Emotions: You will learn the importance of each of your emotions (especially the ones you don't like) and why they are your key to greater peace in your daily life.

• Find Your Safe Place Inside of YOU: You will discover a peaceful safe place inside of you; a place where you know that no matter what painful events occur, you can always go inside and find the safety of home.

• Release Painful Emotions: You will learn how to express your feelings through a written and verbal process which will release painful stuck emotions, giving you the ability to go about your day without crippling emotional pain dominating your thoughts.

• Express Your Emotions with Ease: You will learn how to safely and sanely express your emotions through basic body sounds and movements, so you don't get sick holding them inside or harm others with uncontrolled outbursts.

• Emotional Awareness: You will learn how to become aware of what you are feeling, while welcoming and allowing these emotions to complete their inner journey without any effort on your part.


The Emotion Equalizer is free to use for one week with monthly, annual and one-time purchase options. If you choose to subscribe, payment will be charged to your iTunes account at confirmation of purchase.

Digital Subscription Options:
• Month - unlimited digital access for $6.99 per month.
• Year - unlimited digital access for $69.99 per year.
Subscriptions detailed information:
• Payment will be charged to iTunes Account at confirmation of purchase.
• Subscription will not automatically renew. Account will not be charged for renewal.
• Subscriptions are shareable across all of the user's devices.
• Subscriptions may be managed by the user in Account Settings after purchase.
Emotion Equalizer 1.0.3 Update
Stability improvements and new pricing model
More