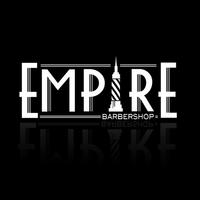 Empire Barbershop™
Free Get
Empire Barbershop™ Description
EMPIRE was developed to give the public an authentic barbershop experience. From the name to the barber chairs, the subway tile, the style of dress by the barbers, everything was well thought out and has purpose and meaning behind it. The name is a direct influence of Empire owner and founder upbringing in NYC. He wanted to represent his home and bring a piece of NY to the bay area. He chose the name as New York is known as THE EMPIRE STATE.

As a child his father had taken him to a barbershop on Linden Blvd in the East New York section of Brooklyn. This is where he was exposed to the barbershop for the first time. The white Barber jackets, black ties, marble counters and a distinctive smell that stayed with him for years to come. The shop is long gone now but had made such an impression that when developing Empire he knew he wanted to bring some of that influence in his design.

The vintage Presidential chairs are from the 1950s. They are the same chairs his barber used. These chairs he recalls climbing into them as if they were gigantic bouncing on them as his barber would tell him - Hey kid no jumping on the chairs -

It took 2 1/2 years to find and restore. The chairs were taken apart and gone through thoroughly from the new upholstery to every piece of metal being replaced and hydraulics serviced. The decor is truly New York. From the subway tiles for obvious reasons to the wall sconces similar to those previously found in N.Y.C. parks. The hints of home with photos of iconic buildings.
The level of service which may be new to many is nothing new at all. We consider this our home and welcoming you the client into our home it is important to make you feel at ease, comfortable and relaxed. Every detail has been thought through and this is the same attention to detail you will receive in every service at EMPIRE.

Our staff has been trained to uphold this level of service and technique developed through years of quality service. Empire's decision to bring its service to the Sunvalley mall in concord was two fold. This was an excellent opportunity to bring top level service to the public. The goal was to uplift our trade. Many skeptics thought it was the wrong decision as a barbershop should not be in a mall. We obviously disagreed. For Empire this was a great opportunity to showcase traditional barbering. For the masses to have some of those old memories come back and families to share in the tradition.

Owner of Empire explains… We wanted to take the most commercial location in our area and cut a small section out. Literally drop a completely authentic, classic barbershop in the middle of the mall. We wanted people to be surprised and a bit thrown off. We defiantly wanted you to forget you were in the mall as soon as you step foot inside. No gimmicks, just classic traditional barbering with a modern twist.

We hope you will appreciate the effort put in as this was developed with your experience in mind.

Our app let's you book and pay for a haircut or shave in a few taps.

- Check availability and reserve a timeslot that fits your schedule.
- Use your card on file to quickly and securely pay for your service and tip so you never need cash on hand.

Hope to see you soon.
Empire Barbershop™ 1.5.243 Update
Bug Fixes and Improvements
More
More Information
Language:

Chinese

English

More