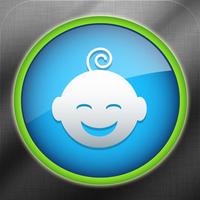 E-Nanny
Not Available
Removed
from the App Store
E-Nanny Description
Wireless nanny in your phone, laptop, PC, Appl, iPhone, etc. - regardless the platform and the system you use!
The main features of this application are extreme simplicity ,high stability, and there are also a number of unique functions, like remote running stories for children. Parents can also record his/her voice and run it remotely with the help of the loud-speaker. It can be useful as parents? voice usually calms down the child.

Options to use (in brief):
1. Monitoring of child's calm sleep.
2. Supervision of an elderly person, even while at work. If something happens - I simply jump in the car and drive.
3. I am going to the gym, work out and listen to my child sleeping in the building nearby.
4. Go to visit neighbours for a coffee and listen to my child playing with peers, two floors above.
5. Super on vacation! A child sleeps in a hotel room, and we enjoy a coffee at the ground level and we are sure that everything is ok.
6 Being at work I listen to the human nanny taking care of my child.

HOW does it work:
1. Sign up on our website.
2. Download installer
3. Install on 2 devices
4. You run in one mode "baby" and leave the baby's room
5. You run in mode 2 "parent" the second device and you check whether baby sleeps quietly




Bezprzewodowa niania w Twoim telefonie, laptopie, komputerze PC, Apple. iPhone itp. - Niezależnie jakiej platformy i systemu używasz!

Główne cechy programu to m.in. maksymalna prostota, uniwersalność, wysoka stabilność, a także wiele unikalnych funkcji, jak zdalne uruchamianie bajek dla dzieci. Rodzice mogą też nagrać swój głos i uruchomić go zdalnie dziecku w głośniku komputerowym. To może być użyteczne, jako że głos rodziców zwykle uspokaja dziecko.

Możliwe zastosowania programu e-niania
1. Monitorowanie spokojnego snu dziecka.
2. Nadzór nad osobą starszą, nawet będąc w pracy. Jak coś się będzie działo wsiadam w samochód i przyjeżdżam.
3. Idę na siłownie, poćwiczyć i słucham jak dziecko śpi w budynku obok.
4. Idę do sąsiadów na kawę i słucham jak dziecko bawi się z rówieśnikami dwa piętra wyżej.
5. Super na wakacjach! Dziecko śpi w pokoju hotelowym, a my w kawiarni na dole i mamy pewność, że wszystko w porządku.
6. Będąc w pracy słucham jak opiekunka zajmuje się z dzieckiem.

Jak to działa?
1. Pobierasz aplikację i rejestrujesz się w naszym serwisie bezpośrednio z aplikacji.
2. Instalujesz na 2 urządzeniach.
3. Uruchamiasz w 1 trybie "Dziecko" i zostawiasz w pokoju dziecka.
4. Uruchamiasz w 2 trybie "Rodzic" i sprawdzasz czy smacznie śpi.
E-Nanny 1.1 Update
In-app purchase of service subscription. Bug fixes.
Dodana możliwość zakupu subskrypcji wewnątrz aplikacji. Poprawki błędów.
More
More Information
Language:

English

Polish

More