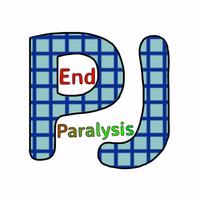 #EndPJparalysis
Free Get
Screenshots for iPhone
More Screenshots for iPad
#EndPJparalysis Description
#EndPJparalysis has become a global social movement supported by nurses, therapists and doctors alike to encourage patients to get up, dressed and mobilising while in hospital. Having patients in day clothes not pyjamas (PJs) or gowns adds to enhanced dignity, autonomy and experience as well as shortening length of stay for patients, many of whom may be in their last 1000 days. For patients over the age of 80, a week in bed can lead to 10 years of muscle ageing, 1.5 kg of muscle loss and many other problems related to so-called deconditioning and it affects people at all ages, particularly older people.

The #EndPJparalysis app captures the answers to two simple questions each day:
1. How many patients are dressed in day clothes at midday?
2. Of these dressed patients, how many have mobilised e.g. walked to the toilet / shower or walked around the bed? 

This will enable us to:
- Compare same-type wards in different hospitals, care homes etc e.g. medical, surgical, rehab etc
- Show how hospital is doing compared to other hospitals for number and percentage of patients up, dressed and moving
- Country by country performance comparisons 

Join us in the #endPJparalysis Challenge that further demonstrates the importance of nursing, midwifery and care staff to deliver positive outcomes for patients.
#EndPJparalysis 2.1.0 Update
April 19th: Bug fixes to registration
More