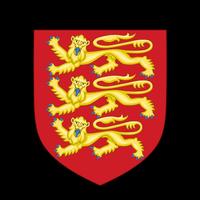 England - the country's history
Not Available
Removed
from the App Store
England - the country's history Description
* Study the history of great country through interactive reading *
* Become a real expert and participate in the global rankings of erudites *

England became inhabited more than 800,000 years ago, as the discovery of flint tools and footprints at Happisburgh in Norfolk has revealed. The earliest evidence for early modern humans in North West Europe, a jawbone discovered in Devon at Kents Cavern in 1927, was re-dated in 2011 to between 41,000 and 44,000 years old. Continuous human habitation dates to around 13,000 years ago (see Creswellian), at the end of the last glacial period. The region has numerous remains from the Mesolithic, Neolithic, and Bronze Age, such as Stonehenge and Avebury. In the Iron Age, England, like all of Britain south of the Firth of Forth, was inhabited by the Celtic people known as the Britons, including some Belgic tribes (e.g. the Atrebates, the Catuvellauni, the Trinovantes, etc.) in the south east. In AD 43 the Roman conquest of Britain began; the Romans maintained control of their province of Britannia until the early 5th century. The end of Roman rule in Britain facilitated the Anglo-Saxon settlement of Britain, which historians often regard as the origin of England and of the English people. The Anglo-Saxons, a collection of various Germanic peoples, established several kingdoms that became the primary powers in present-day England and parts of southern Scotland....
England - the country's history 1.0 Update
More Information
Language:

Chinese

Danish

Dutch

English

Finnish

French

German

Greek

Indonesian

Italian

Japanese

Korean

Malay

Norwegian Bokmål

Portuguese

Russian

Spanish

Swedish

Turkish

Vietnamese

More