Apps
»
Education
»
English Haitian Creole best dictionary translate - Angle kreyòl ayisyen pi bon diksyonè tradiksyon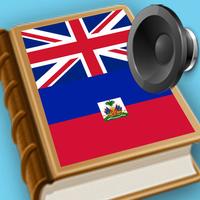 English Haitian Creole best dictionary translate - Angle kreyòl ayisyen pi bon diksyonè tradiksyon
Free Get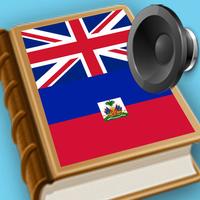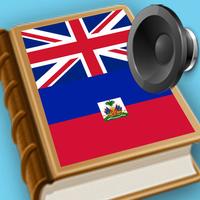 English Haitian Creole best dictionary translate - Angle kreyòl ayisyen pi bon diksyonè tradiksyon
Free
Screenshots for iPhone
More Screenshots for iPad
English Haitian Creole best dictionary translate - Angle kreyòl ayisyen pi bon diksyonè tradiksyon Description
User will be satisfied with this Haitian Creole - English dictionary because:
- It has the largest vocabulary
- Detail description for each word and a lot of samples
- Simple UI & high performance make you feel easy when using
* Full support pronunciation for both English and Haitian Creole will help you so much in study these languages.
(This application can run in offline mode but need the internet connection for the pronunciation and web browser functions.)

Itilizatè pral satisfè ak sa a kreyòl ayisyen - angle diksyonè paske:
- Li te gen vokabilè nan pi gwo
- Ti detay deskripsyon pou chak mo ak yon anpil nan echantiyon
- Senp koòdone itilizatè ak pèfòmans segondè fè w santi w pi fasil lè w ap itilize
* Full sipò pou pwononsyasyon lang angle ak kreyòl ayisyen ap ede ou anpil nan etid lang sa yo.
Aplikasyon sa a ka kouri nan mòd offline men yo bezwen koneksyon sou entènèt la pou pwononsyasyon ak navigatè entènèt fonksyon yo .