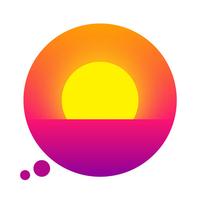 Enjo – Wellness for Parents
Not Available
Removed
from the App Store
Enjo – Wellness for Parents Description
Enjo helps modern parents feel appreciated and more connected to their families by making daily mindful reflections. After just one week of using the app, 86% of our users report having a more positive outlook on their lives. Enjo is perfect for modern, busy parents who value their own mental well-being.

Enjo is based on science
Enjo's predecessor has an academic study, published in a leading scientific journal. It showed that talking to our app on a regular basis for only 14 days decreased stress by 24% and increased mental wellbeing by 10%.

Health
Enjo integrates with the Health app and makes your Mindful Reflections count towards your mindful minutes.

If you are depressed or want to discuss serious issues, Enjo is not the right tool for you. Enjo is not a therapist and should not be regarded as a treatment for mental illness.


About us
Enjo was created by an expert team of psychologists, researchers, engineers, and parents that believe in using technology to improve mental well-being.

Privacy
Privacy is at the heart of everything we do. Our own employees can't even view sensitive data that you may choose share with Enjo. We also don't share or sell your data to anyone, and you can delete your account at any time.

For more information on how we handle privacy, please read out Privacy Policy https://www.getenjo.com/privacy

Connect
Email – support@getenjo.com
Facebook – https://facebook.com/getenjo
Twitter – https://twitter.com/getenjo
Enjo – Wellness for Parents 1.3.2 Update
Thanks for all great feedback!
In this update we have:
• Created new content to support modern parents, anytime, anywhere.
• Fixed a few bugs and made improvements to the system.
In our previous update we did the following:
• Enjo now integrates with the Health app! Your Mindful Reflections count towards your Mindful Minutes.
• Made the login easier! No need to use phone number verification any more.
• Added intro cards before signing up, to explain what Enjo is.
• Made it clearer when you reach a new mindful reflection level.
More