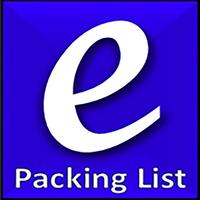 ePacking List
Free Get
ePacking List Description
ePacking List transforms suppliers standard packing slips into electronic Packing Lists.

The application is a mobile platform that allows a user to upload an itemized list of impending shipment content, prior to arrival at project site. The application then automatically alerts site personnel of the upcoming shipment and related detail.

Features:
· Automated packing list uploads
· Automated User notifications
· Custom alerts and workflow

e-Packing Lists demonstrates innovation and commitment to providing comprehensive value-added services to our supplier partners and clients; and exceeding stipulated performance.