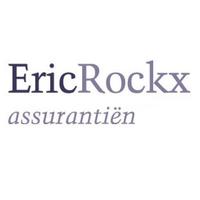 Eric Rockx App
Free Get
Eric Rockx App Description
Welkom op de verzekeringsapp van Eric Rockx. Eric Rockx Assurantiën is een onafhankelijke eenmanszaak! Samenwerkend met een professionele backoffice (BSB in Geleen) en leunend op actuele, voortschrijdende digitale mogelijkheden, waarbij ik het menselijk aspect bewaak!
Via onze app kunt u onder andere:

1. Schade melden
Heeft u een schade thuis of onderweg of in het buitenland dan kunt u direct foto's maken van uw schade en dit aan ons doorgeven. Zodra de schade melding is ontvangen dan nemen wij snel contact met u op om de schade te bespreken.
Tijdens kantooruren vaak binnen 15 minuten.

2. Hulp nodig?
Hier kunt u direct contact met ons opnemen! Tevens staan hier tips die u kunnen helpen in geval van nood zoals bijvoorbeeld autopech of diefstal.

3. Een afspraak maken
Direct een afspraak maken met een adviseur naar keuze.

4. Wijzigingen doorgeven
Heeft u een nieuwe auto gekocht of gaat u verhuizen. Binnen 1 minuut heeft u dit aan ons doorgegeven.

5. Uw polissen inzien nadat u een inlogcode heeft aangevraagd.

6. Preventietips vinden om schade te voorkomen.
Eric Rockx App 1.5 Update
- Performance improvements
More