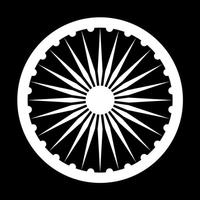 Esoteric Epiphanies ~ More Than 500 Million Possibilities
Not Available
Removed
from the App Store
Esoteric Epiphanies ~ More Than 500 Million Possibilities Description
More than 500 Million different possible quotes, generated at random for You.

This app was built with the objective of bringing Unique words of wisdom each time the button is pressed. With more than 500 Million different possible quotes, each quote is randomly generated for You.

After years of contemplating the nature of human experience, Esoteric Epiphanies began as an experiment to find out whether or not words of wisdom could be randomly generated by a computer program. Interestingly enough, it worked!

Randomness in computer programming is quite difficult to achieve, and might require a PhD studying randomness to really understand it. Luckily, you don't need to understand it.

After experimenting with various algorithms, Psychological Feedback has come up with an effective way to generate random, meaningful quotes with Each Click. Still, after creating the program and knowing how it works, it still speaks to us when using it. There also may be a surprise or two hidden in the quotes.
Esoteric Epiphanies ~ More Than 500 Million Possibilities 1.1 Update
This update is signed with Apple's latest signing certificate. No new features are included.
More