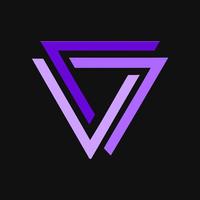 EthMonitor: Ethpool Stats
Not Available
Removed
from the App Store
EthMonitor: Ethpool Stats Description
Ethpool Monitor (EthMonitor) is an easy to use Ethpool Watcher and Tracking Tool that helps you monitor the status of your Ethpool Mining Rigs. This monitoring tool allows you to keep an eye on your Ethpool Account and Miner Statistics anytime and anywhere all around the world. Download now and Join the community of over 35,000 Ethpool Miners who are already on their way to the moon.

Ethpool is an Ethereum solo mining pool, that allows users to mine Ethereum solo without having to download the blockchain or to run a node for a 1% fee, while still receiving transaction fees from the block. Ethpool is one of the world most popular Ethereum Mining pool, home to more than 30% of the Ethereum miners.

If you are a Ethpool Miner, Use EthMonitor to:
- Glance the overview of all Ethpool Account Balances: No client login required.
- Track Real-Time HashRates: Monitor your Ethpool Statistics (EthStats)
- Monitor Real-Time Miner Status: Watch the status of all online and offline Nicehash Miners.
- Keep an eye on the Ethpool Payment History.
- Get the approximated Ethpool Earnings (24 Hours) based on your profitability.

If you are not a Ethpool Miner, EthMonitor will be the best Ethpool Monitoring tool and Watcher to kickstart your Ethereum mining journey. Visit the online Ethpool Client and start today!

EthMonitor Feature List:
1. Multiple Account Support.
2. Account Balance Display.
3. Current Hashrate Display.
4. Hashrate Chart Display.
5. Shares Chart Display.
6. Active Workers List.
7. Estimated Earnings.
8. Payment History.
EthMonitor: Ethpool Stats 1.0.0 Update