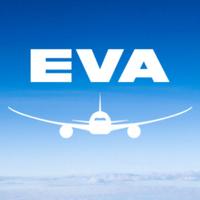 EVA 787 VR
Free Get
EVA 787 VR Description
Using VR technology, EVA AIR brings to you the chance to explore the Dreamliner through our specially developed app. Grab your VR glasses to discover the features and services of the EVA AIR 787 Dreamliner cabin!

EVA 787 VR features include:

-A 360-degree view of the 787 Dreamliner, offering a close up look at the smiling curve of the wings and egg-shaped nozzles.


-A collection of the 787 Dreamliner's stunning features including mood lighting, ultra-large cabin windows, and EVA Air's in-flight entertainment system.


-Through this app, you will be able to experience the customized Royal Laurel Class and Economy Class services of EVA Air.